---
Casting
---
Casting: manufacturing method in which a molten metal is injected or poured into a mold to form an object of the desired shape..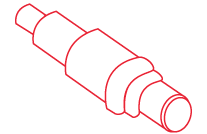 ---
Rolls
---
Rolling is a metal forming process in which metal stock is passed through one or more pairs of rolls to reduce the thickness and to make the thickness uniform..

---
Crankshaft
---
A rotating shaft which, in conjunction with connecting rods, coverts reciprocating motion of pistons into rotational motion.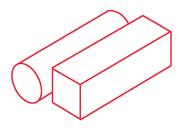 ---
Forged Round Bars & Ingots
---
Metal parts created by forging an ingot or bloom down to size between two rolls or several sets of rolls to create a round bar.

---
Forging
---
Manufacturing process in which metal is formed into the desired shape by hammering, pressing, rolling, squeezing, and other such operations in one or more pieces of forging equipment.

---
Ingots
---
A piece of relatively pure cast into a shape suitable for further processing; in steelmaking, ingots are the first step in creating semi-finished casting products.

We provide customers superior service and economic success in all products and projects
---
Keep reading
Certifications
---
Safety comes first for us. Here you can see and download all the product and system certifications that endorse us.









We want to position ourselves as the world-class standard for steel castings and forgings. For this, we provide customers with superior service, with sustained growth based on innovation.
We value a plural and diverse environment in which employees take pride in their accomplishments.
---
16 de June de 2021
June 15, we presented our new name and corporate image at an event attended by the owners and management team, as well as several guests including
[…]