In a new effort to reduce our environmental impact, we have joined the project CIRCOM.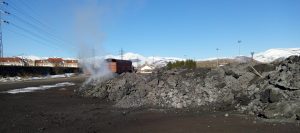 This project focuses on the application of innovative technologies, such as alkaline activation and geopolymers production, to reuse black slag both as an aggreagate and cement material.
Our role in this research project will be totest, in real-life conditions, the performance of this innovative, recycled material.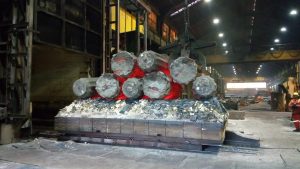 To do so, we will assess its behaviour by replacing with it – either partially or totally – the moulding sands and binders that we use for casting pieces, as well as the refractory concrete currently used in our furnaces.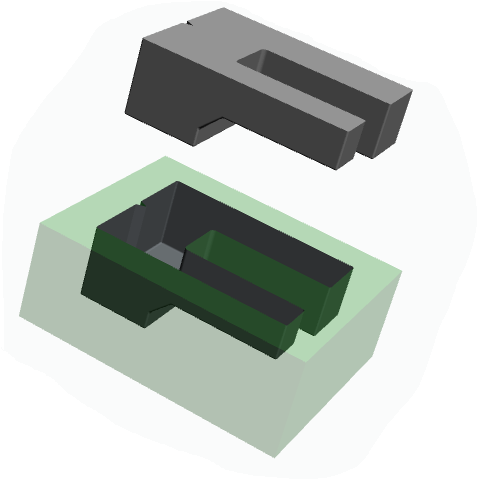 Project CIRCOM will run until 2025, led by a strong national consortium of experts in different disciplines, covering the synthesis of the geopolymers and the adjustment of the granulometry of the slag, among other activities.
We are 𝗽𝗿𝗼𝘂𝗱 𝘁𝗼 𝗷𝗼𝗶𝗻 𝘁𝗵𝗶𝘀 𝘁𝗲𝗮𝗺, 𝗳𝗼𝗿𝗺𝗲𝗱 𝗯𝘆 𝗿𝗲𝘀𝗲𝗮𝗿𝗰𝗵 𝗶𝗻𝘀𝘁𝗶𝘁𝘂𝘁𝗶𝗼𝗻𝘀 -Fundación AZTERLAN Metallurgy Research Centre, AIMEN Centro Tecnológico and ITC – Instituto de Tecnología Cerámica – and a fellow industrial partner -Cantera La Torreta, de Simetría Grupo-, who faces our same challenges related to waste (not just in terms of environmental impact, but also in operational costs).
Participating in CIRCOM is a great opportunity to stay at the forefront of 𝗶𝗻𝗻𝗼𝘃𝗮𝘁𝗶𝗼𝗻 in our sector, as well as to find new avenues for future 𝗰𝗼𝗹𝗹𝗮𝗯𝗼𝗿𝗮𝘁𝗶𝗼𝗻 and 𝗸𝗻𝗼𝘄𝗹𝗲𝗱𝗴𝗲 𝘁𝗿𝗮𝗻𝘀𝗳𝗲𝗿.

This activity of the CIRCOM project with reference CPP2021-008798, is financed by the Ministry of Science and Innovation through the Spanish State Research Agency (MCIN/AEI/10.13039/501100011033) and by the European Union (NextGenerationEU Funds, through the Recovery, Transformation and Resilience Plan).